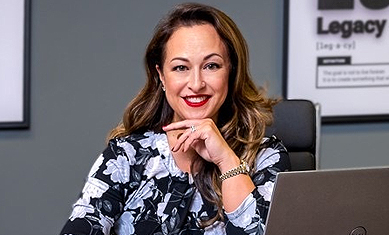 Kandis Weiler
Business Operations Manager
Kandis Weiler, a Northern Virginia native, is an accomplished executive and entrepreneur with more than 20 years of experience leading diverse, high-performing organizations in both the public and private sectors. She is a growth leader and Change Agent with extensive experience delivering high-quality solutions and performance to the government client.
At ProVets, Kandis is responsible for the sustained performance of existing operations and day-to-day management, while building customer partnerships through delivery excellence across multiple programs. She has a proven track record of redesigning internal processes for better efficiency and outcomes leading to improved customer experience. Kandis is also responsible for continuous organizational improvement in designing employee programs, leadership development, retention, and internal performance.
Kandis has a Master of Business Administration from Marymount University. She is also the Chief of Girls Education for the Cyberjutsu Girls Academy (CGA) under the Women's Society of Cyberjutsu (WSC) – a non-profit dedicated to raising awareness of cybersecurity career opportunities and advancement for women in the field, closing the gender gap and the overall workforce gap in information security roles.